Over the past several years of mainly touring in bands with my violin, it has been rare that I play solo harp shows. So when Mary and Paul Read invited me to be one of their featured guests at Another Bloody Folk Club's third season kick-off in Toronto's west end and said I could do anything I wanted, I decided it would be a great opportunity to do just that. So last night, Sunday October 5th, I lugged out the many-stringed beast and played

songs by Nick Drake, Metallica, and Joanna Newsom, and ended with my favourite Oliver Schroer tune! It was a fun evening seeing old friends and making a few new ones. I especially enjoyed the other featured act, 2ish (Saskia Tompkins and Brandon Scott Besharah) playing excellent groovy instrumental music on several cool and unusual instruments like the 
hurdy gurdy and nyckelharpa. Fun times!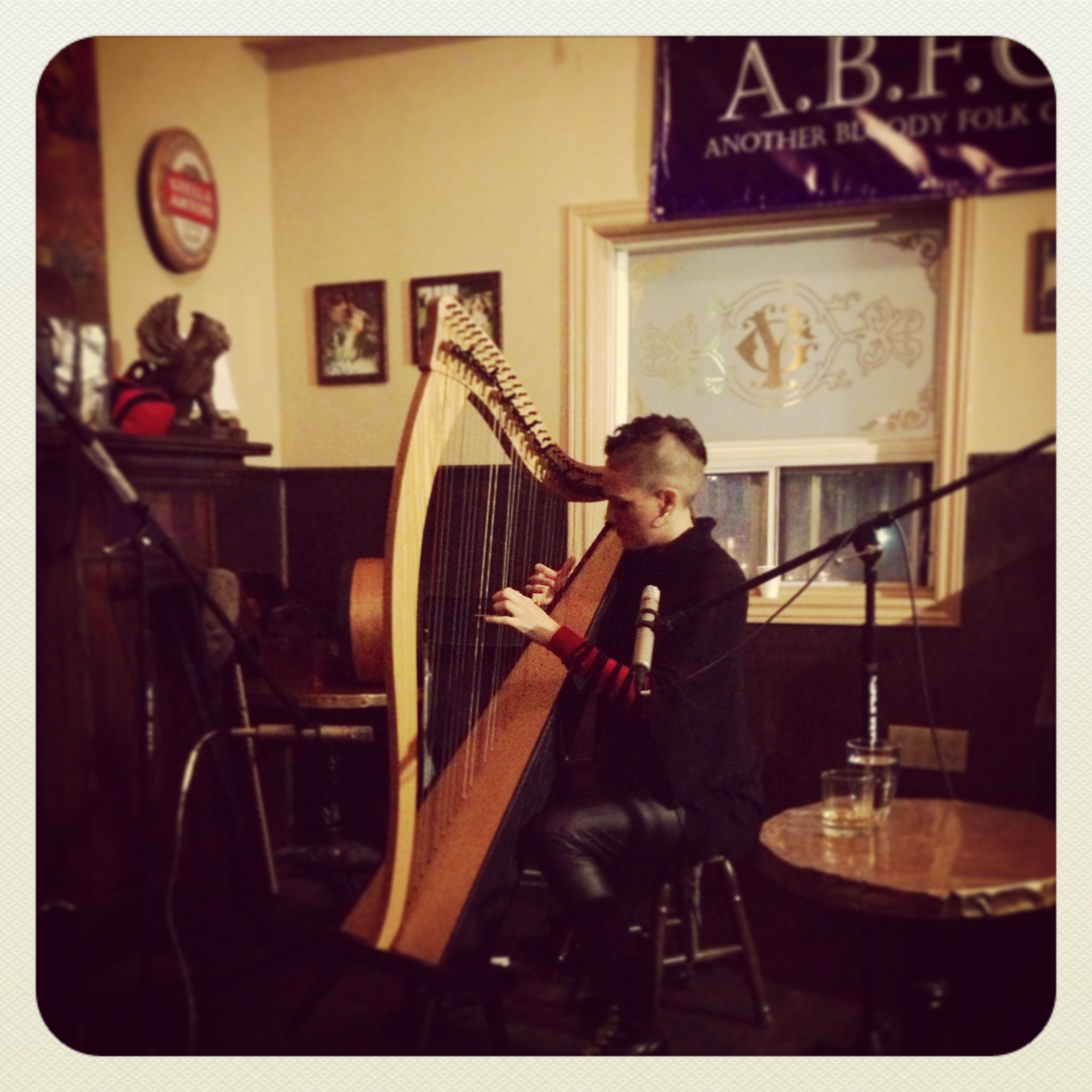 Here's a picture I posted on Instagram, that my friend Liz Bryk took on my phone.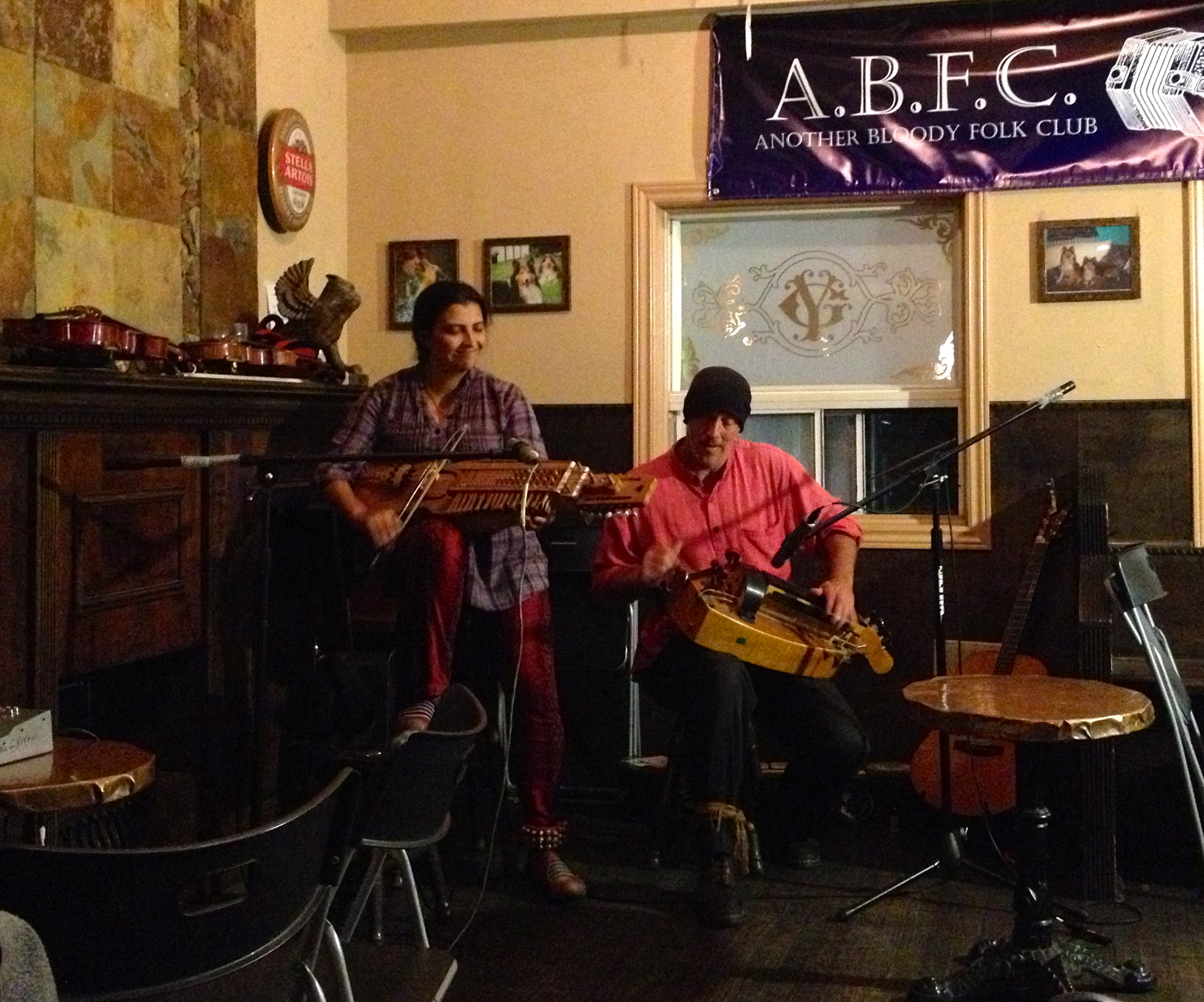 This is the last featured band 2ish, with Saskia Tomkins on nyckelharpa, violin and viola, and Brandon Besharah on hurdy gurdy and fingerstyle guitar. I look forward to hearing more of them!