Sahra Featherstone plays Celtic harp, violin and flute. For over 20 years she worked as a full-time multi-instrumentalist, recording artist, studio & touring musician and private music instructor, but has now taken a hiatus to explore other dimensions.
You can still stream and purchase her two solo recordings from this site! 
The last solo recording project she made, 
"Born of a Summer's Day," received a
2010 Canadian Folk Music Award nomination.
---
A long, long time ago, Sahra made a music video!
Watch Sahra play 'The Book of Right-On' by Joanna Newsom on Vimeo.
Watch it on YouTube, too!
---

Upcoming shows:
Sahra has no upcoming shows!!


***

Check out Sahra's performances page to see all the shows she's not playing!
---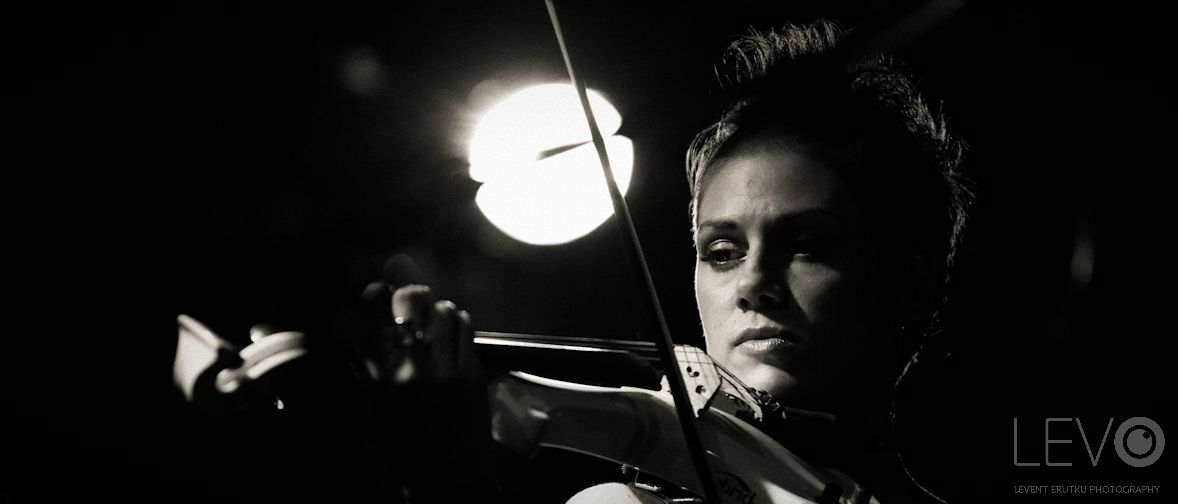 Back when Sahra remembered how to play the violin.
Photo by Levent Erutku Photography from June 5th, 2014 at the Drake Underground.
---
Sahra Featherstone plays Joanna Newsom's 'The Book of Right-On'
Sahra plays with Scarlett Jane
Sahra plays with The Fugitives for Much Office Sessions
Sahra plays with The Fugitives for Exclaim.ca